Introducing Our Social Care Team
Supportive. Skilled. Second-to-None
Social Care & Support Workers are some of the most valuable members of the healthcare profession. Caring, empathetic and experts in their field, they work with some of the most vulnerable members of our communities - the marginalised, those with disabilities, many with special emotional needs and the homeless. At TTM we're wholly dedicated to healthcare and we truly understand and appreciate the unique challenges you face, while bringing you some of the best jobs in the industry.
So read on to find out more about how we can help you find the rewarding and purposeful Social Care position that is exactly right for you.
Quality AND Quantity
First off, you should know that TTM is the largest recruiter of Social Care positions in Ireland. We have an extensive client network which means we have roles available in every region of the country, and at every level of experience, from graduate to experienced Social Care Workers.
Choice AND Flexibility
Our Social Care team offers roles across all settings including intellectual disability services, homeless centres, addiction centres, mainstream residential services and elderly care. All positions are available, including Care Support Worker, Care Therapist, Project Worker, Social Care Worker/Manager, Care Assistant, Team Leader, Persons in Charge (PIC), Service Manager, Service Coordinator, Homeless Support and Outreach/Family Support Worker.
You can choose to work in the public, private or voluntary sector, with Permanent, Contract or Locum work available.
How Our Team Works
Our Social Care division is a smooth-running team of experienced consultants who have in-depth knowledge, understanding and insight into the Social Care services we work with. And as with all TTM teams - each professional is here for you, making things as easy, streamlined and convenient for you as possible. From applying for positions to ensuring compliance and accepting a job - we take the hard work away from you, and get you into your dream position as soon as possible. It's about providing you with a top-class service that's built on knowledge, experience and a passion for doing the very best we can. It truly is next-level candidate care.
Meet The Team
Your Social Care Team comprises of Bryan, Andre, Nicole, Alena , Deirdre and Shannon - each bringing their own special brand of TTM excellence to the table.
Temporary Workforce Solutions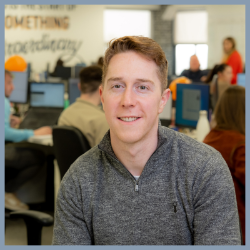 A Limerick native, Bryan has been with TTM for 11 years and places around 100 Social Care Workers, Healthcare Assistants and Support Workers in temporary roles every week. Bryan explains that TTMs long running relationships with their partners in the public, private and voluntary/not-for-profit sectors mean his team can place Social Care Workers and care staff into a variety of mainstream residential and high support environments.
"We have the roles yes, but it's also the way we work that makes our team stand out. I really believe the extra mile (or three) makes all the difference. Our candidates hold us in a position of great trust - so I will always take the time they need to deliver my best. We have every candidate's best interests at heart, and every job or shift we offer will be in a setting we have personally visited."
All at TTM are very proud of Bryan who was awarded Recruitment Consultant of the year for 2022 by the Employment & Recruitment Federation.
Andre Nel - Principal Consultant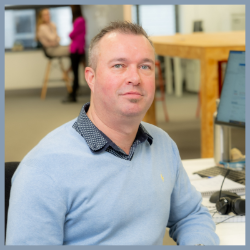 Andre has been with TTM for 10 years and believes his background in hospitality and retail gave him a head start to success in his role at TTM: understanding what people want and need and taking time to give them a good level of comfort means his candidates feel seen, heard and understood.
"The TTM Family Principle 'Customer Obsessed' really strikes a chord with me, and I'm passionate about that. I don't believe in quick fixes - it's about investing the time with each candidate, knowing the type of role they're looking for and then doing my job well. Within Social Care, there's great freedom in terms of the hours and days our candidates want to work, as well as where they want to work. It means they get a chance to work in different areas of specialty - so it's important to explain all the options and choices to candidates. I think the time I invest with candidates is why I have built so many long-standing relationships over the years."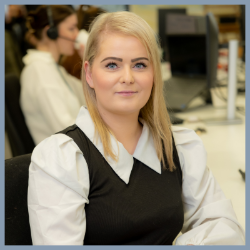 Nicole is proud to place Healthcare Assistants and Social Care Workers with her clients, every week, and really adores the people side of her job: getting to know her candidates and having the privilege of helping them to build their careers.
Born and bred in county Clare, Nicole is a passionate and positive person with whom candidates feel instantly at ease. She believes communication is the backbone of her work at TTM:
"I keep in constant contact with my candidates and make sure they never have to wait to hear from me. I keep them informed of all the steps of the recruitment process, and the progress made along the way. And once they're out there working, we always provide them with feedback from our clients, so they can keep learning and growing."
Any TTM team member will tell you that the company offers an incredibly supportive, family-environment - where people help one another reach their goals. This ethic of 'we've got your back' is reflected in the way Nicole and her team supports her candidates.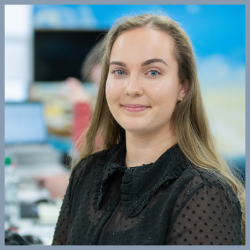 Alena is passionate about her work and is proud to be part of the Social Care Temporary Division - having progressed from Talent Acquisition Specialist to Senior Talent Acquisition Specialist and now Associate Recruitment Consultant. Elena holds a BA in psychology and with the support of TTM is currently completing a BA (Hons) Degree in Recruitment Practice - a QQ1 Level 8 qualification introduced by the Employment and Recruitment Federation (ERF) together with the National College of Ireland.
Alena takes pride in being organised and extremely motivated. She's a firm believer in paying attention to the small things that can make a big difference:
"Something as simple as giving someone a call rather than sending an email. It's about the personal touch."
Permanent Workforce Solutions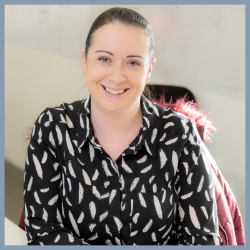 Deirdre places Permanent Social Care Workers, Persons in Charge (PICs) and Social Care Managers at all levels, throughout Ireland. She find contributing to the development of Social Care in Ireland incredibly rewarding, and she gets immense satisfaction and reward from her work.
"It's a great privilege to be part of someone's career journey - and I make sure I respect this by earning my candidate's trust and being open and honest with them. I can say that many of my candidates don't see me as just a consultant - I'm a guiding support they can depend on."
The division also understands that Social Care work can be emotionally challenging - so Deirdre and her team always remind candidates that they have access to TTMs confidential Employee Assistance Plan, and that their Clinical Supervisor is always on hand with support and guidance.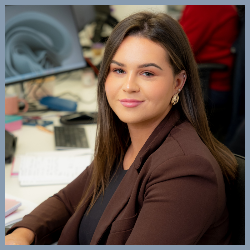 With a background in healthcare, Shannon holds a midwifery degree and worked as a Health Care Assistant and MTA with the HSE before moving into recruitment and to TTM in 2022. She loves helping others, and finding people their ideal jobs is another way of doing this:
"With my healthcare experience I've found I can bring a great understanding and knowledge to the job: I know the roles, requirements and stresses of healthcare, and the kind of people that specific jobs attract."
Shannon is known for her enthusiasm and her eagerness to do what it takes to help her candidates and clients. Open lines of communication, being true to her word and remembering all the details are Shannon's daily golden rules.
"I love seeing my candidates progress. Our Social Care Workers are lucky to have access to TTMs own Training Division which offers over 30 mandatory and continuous development courses."
​