TTM's Specialist Nursing Team
Nurses are the foundation of healthcare – the heart of patient well-being and support. At TTM we recognise this by making sure we offer you, as a nurse, the opportunities you're looking for, in the right setting, with the benefits you want. As a result, we are recognised as Ireland's leading nursing recruitment agency. In this blog we're taking a closer look at our Nursing Division to see how this premium team of focused professionals supports you and your nursing journey.
The TTM Nursing division places candidates on a Temporary, Contract and Permanent basis and across a wide range of nursing specialities. From acute hospitals to community units, elderly care, paediatrics, intellectual disability services and mental health services, TTM nurses work in all healthcare environments.
First Choice of the Best Jobs
Earlier this year TTM was awarded Tier One status by the HSE for the provision of agency nurses nationwide. This means our Locum Nurses have first choice on all Agency HSE shifts across the country. Our nurses have access to the best jobs as they come available, when they want them and where they want them. It means flexibility, choice and no shortage of work.
We're also the largest nursing recruitment agency in Ireland for private and voluntary organisations, and there are plenty of opportunities for Nurses who prefer Permanent or Contract roles.
Let's Meet the Team
The TTM Nursing Division comprises Nessa, Elizabeth, Sarah, Noelle, Caoilinn, Louise, Brenda and Ian. They're truly proud to deliver candidate care that's on a whole different level, and while you will have your own dedicated consultant, every member of the team is working on bringing opportunities your way.
Temporary Nursing Team
Nessa McNamara – Recruitment Consultant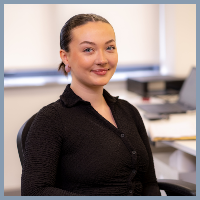 Nessa joined TTM as Acquisition Specialist and advanced into the role of Associate Consultant. She prides herself on getting to know her candidates and clients well so she can provide the best service possible.
"I'm big on staying connected with my candidates and clients and regularly check in on them to see how I can support them."
Nessa is one of several team members to be completing her Bachelor's Degree in Recruitment at the National College of Ireland, supported by TTM. Nessa recruits Temporary Nurses in Cavan, Monaghan, Louth, Meath and Dublin.
Elizabeth Gelera – Recruitment Consultant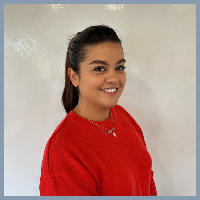 Elizabeth grew up in Clondalkin, Dublin. She believes her previous work experience in hospitality gave her excellent grounding in working with and understanding people.
"I'm a people person, and my priority is to always be there for my candidates and clients. I want to bring them the opportunities they're looking for and provide support and solutions. Above all, I want my candidates and clients to enjoy a very human, personal experience. TTM is about people first and foremost – and the service I provide demonstrates this."
Elizabeth enjoys reading, eating out, shopping and camogie and like most of the #TTMTribe - she gets involved in volunteer work whenever she can. Elizabeth recruits Temporary Nurses in Longford, Westmeath, Offaly, Laois and Kildare.
Sarah Moloney – Recruitment Consultant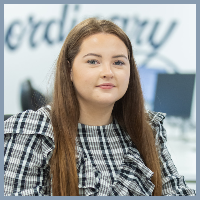 Sarah grew up in West Clare and her career journey at TTM – from Talent Acquisition Specialist to Associate Consultant to Recruitment Consultant – is proof of the dedication she has to her role. Sarah thrives on the variety and pace of her work, and sees her role as a 'solutions finder':
"I'm naturally someone who wants to help, and I find this rewarding. I want my clients and candidates to see me as someone who can provide answers to challenges. I'm also known as being a bit of a whizz at the IT aspect of my role – I love how it helps me provide better client and candidate experiences."
Sarah recruits Temporary Nurses in Waterford, Kilkenny, Carlow, Wexford and Wicklow.
Noelle McMahon – Recruitment Consultant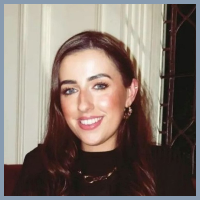 Noelle joined TTM in 2022 and the dedication she brings to her role has seen her quickly advance from Associate Consultant to Recruitment Consultant. She enjoys getting to know her candidates and understanding how she can help them. She's earned an impressive reputation for looking after her candidates:
"I'm self-motivated and work hard to get my candidates the shifts they want and touch base with them as often as I can to ensure all is well."
Noelle recruits Temporary Nurses in Clare, Limerick. Tipperary, Kerry and Cork.
Caoilinn O Malley – Recruitment Consultant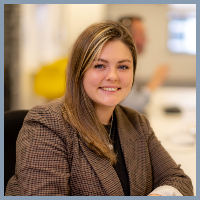 A member of the TTM family since 2021, Caoilinn is from Spanish Point, Clare and holds a Bachelor of Arts Degree from the University of Galway. She previously worked in hospitality before discovering her real passion was for recruitment – and she has never looked back. She finds her work fulfilling and is known for her tenacity and going the extra mile.
"I always loved working with people – but recruitment gives me the additional reward of really helping them by finding them the jobs that they enjoy. It's a very satisfying thing to do."
Caoilinn is also a big 'tech fan' and appreciates how TTM harnesses technology to deliver exceptional service and candidate care. Caoilinn recruits Temporary Nurses in Galway, Mayo, Roscommon, Sligo, Leitrim and Donegal.
Permanent Nursing Team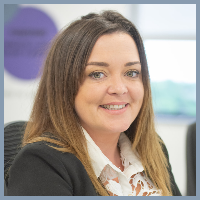 Louise specialises in nursing sectors such as acute, care of the elderly, community nursing and mental health and has placed candidates in roles from staff nurse to directors of nursing and CEOs. Helping her candidates find their 'dream job' is hugely motivating and inspiring to her:
"I enjoy the entire process, from that initial phone call where I hear about the candidates' current obstacles, to sourcing and placing them in a role. I work to find positions that will improve quality of life, offer career progression, better salary and more of a work/life balance."
"Louise has very good listening skills and heard all my "asks." Louise was diligent in helping me find the perfect fit for my career. She never gave up! Put simply… she is great at her job!" – Nurse Manager, Alzheimer's Society of Ireland
Brenda Freeney - Principal Recruitment Consultant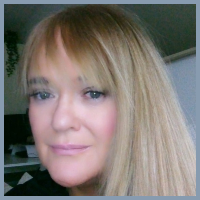 Brenda specialises in places permanent Nurses in nursing homes, GP settings, fertility clinics and step-down services – from Staff Nurses to Director of Nursing positions. Her positivity and extensive knowledge of health services means candidates feel comfortable working with her and know she will deliver on her promises.
"I'm an optimistic person and always see the best in everyone. I spend time on the phone getting as much information from candidates as possible and make sure I ask the right questions. And always I am guided by TTM's key values of Trust and Respect."
"I would like to thank Brenda and recognise the part she played in my new position. From when I first registered my interest, her response was quick and knowledgeable. She kept me updated and involved and always listened to my questions and suggestions." – Assistant Director of Nursing, Beaumont Residential Care.
Ian Byrne – Recruitment Consultant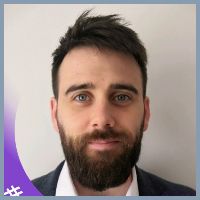 Originally from Galway, Ian studied a Bachelor of Commerce in Human Resources Management and Personnel Administration at the University of Galway. He began his recruitment career in London and quickly found he enjoyed working with people and building relationships with them. Returning to Ireland he joined TTM in 2023 and loves the fast-paced, competitive energy and success of his work.
​"What's important to me is to have good processes in place so I can offer the best recruitment experience possible. I also make sure there is regular informative communication and openness between myself, my candidates and my clients."
​
Where will your career in Nursing take you?