TTM Is Awarded Deloitte Best Managed Company 2022 – PLATINUM
Recognising Excellence
With our philosophy of Powering Potential comes a responsibility to strive to be the best at what we do. For 20 years, TTM has blazed trails and worked hard to earn our place as a globally recognised leader in healthcare solutions. We're serious about excellence, and helping our partners and #TTMTribe succeed, which is why we're once again delighted and proud to be recognised as one of Ireland's top companies by the Deloitte Best Managed Companies Awards Programme. This is an accolade we've earned every year since 2011 and its testament to our continuous commitment to delivering an exceptional service that satisfies our partners, delivers results and outruns our competitors.
"Ireland's Best Managed Companies awards programme, led by Deloitte in association with Bank of Ireland, shines a spotlight on private businesses from across the island of Ireland, and the exceptional performance that drives them. Entrants to the programme compete for this prestigious designation in a rigorous and independent process that evaluates the calibre of their management abilities and practices."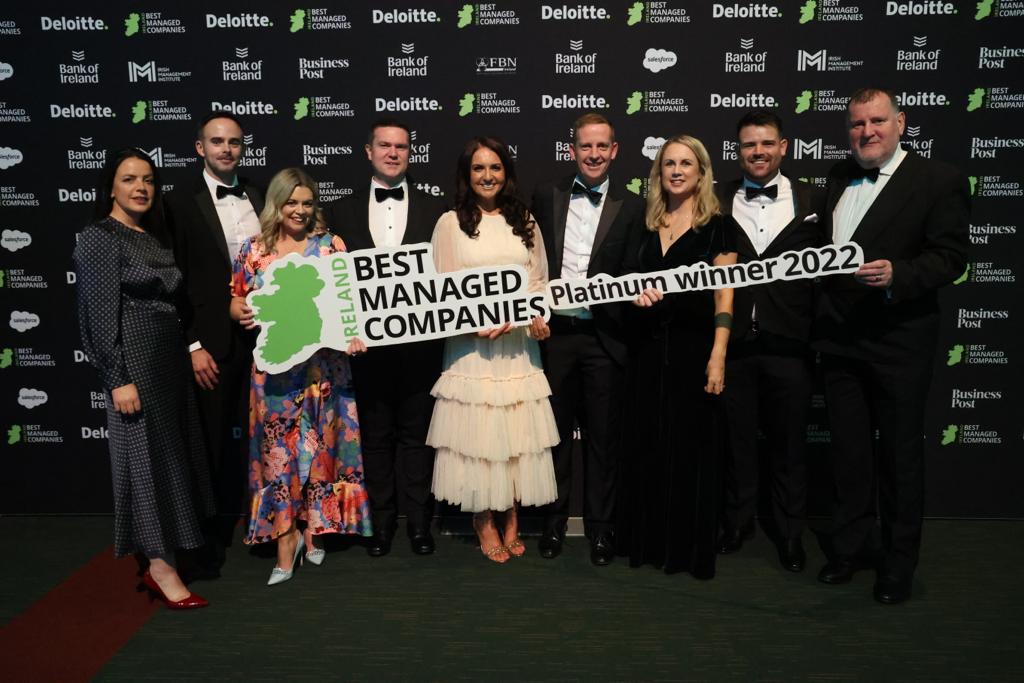 ​
So why exactly do we deserve this recognition? What is it we do that sets us apart, and how does our status as a Best Managed Company give you invaluable assurance when partnering with us?
Let's look at some of our key business principles…
We Innovate
In the fast-changing world of healthcare, we never stand still. Wholly dedicated to the healthcare sector for 20 years, we have developed unrivalled expertise and are fueled by our drive to find innovative solutions to answer the needs of our global customer base. It's always about listening and learning, and it's how we make sure our business remains relevant and in a class of its own. Our learnings, and our drive to innovate have seen us transform our mindset and our services from a traditional recruitment agency to a specialist healthcare solutions company - providing Healthcare Workforce Solutions, International Workforce Solutions, Healthcare Process Outsourcing (HPO) and Workforce Management Solutions through out investments in technology.
​
We Maintain our Competitive Edge
From administrative burdens to staff shortages and waiting lists, we are acutely aware of the challenges the healthcare sector faces. In 2021, and in tune with our clients' evolving needs, we recognised the opportunity to diversify and introduced a new service offering - our Healthcare Process Outsourcing (HPO) division. HPO provides Healthcare Workforce Solutions such as Recruitment Process Outsourcing (RPO) and Managed Service Provision (MSP), Healthcare Business Outsourcing including garda vetting and administrative outsourcing. HPO also includes Clinical and Administrative Healthcare Services: bespoke services such as the provision of clinical assessments to reduce waiting times.
Through these solutions we're changing how our partners work, winning them back their most valuable commodity - time. The result? Better patient and service user outcomes.
At the same time, we've reframed our existing talent management services. Healthcare Workforce Solutions offers traditional and project-based recruitment services, while International Workforce Solutions provides a gateway to a wealth of healthcare talent from abroad. To strengthen this, we have acquired a majority stake in international workforce solutions provider MMA Healthcare Resourcing - allowing us to leverage international scale to service our clients.
​
We're on a Journey
Through our people and culture, we're building a unique and compelling story from Ireland's West - homegrown and world class. We see our story as 'a journey': an experience people want to be part of, and as we continue as 'the disruptors' of our sector, we know there are many new chapters to come. We will never stop exploring 'better' - so that our clients and partners can do the same. What defines our journey?
​
Technology First
To support our diversified product portfolio, we've made significant technological investments in the last 12 months. We acquired the Workforce Management platform ROTA, connecting our compliant work force to our partners in real-time and removing standard booking process inefficiencies. Real-time connectivity with our worker pool means we can respond to a demand surge with agility, while our partners have instant visibility of available compliant personnel. Harnessing technology in this means we can consistently fulfil customers' requirements, drive greater trust and make it as easy as possible for our candidates and our customers to do business with us. The right technology means we continue to develop our differentiation as a company known for efficiency, agility and responsiveness. It means we can make straightforward, transactional services digital - freeing up our #TTMTribe to do what they do best: adding value and serving our clients and candidates.
As an example of this, we recently designed and implemented our TTM Availability Diary - a TTM portal that candidates access online to tell us when they are available to work, cutting out the need for phone calls and emails. We have also developed a TTM App - the smart and stress-free way for candidates to schedule their working life from their phone or tablet.
​
Driven by Data
To offer faster, sleeker solutions we focus on 'fast evidenced based decision making' which is driven by our digital first approach. A prime example of this is our implementation of Microsoft Power BI into our technology stack. From job advertising to placement activity, accounting and finance - we have a real-time view of our business performance, giving us information to make informed decisions, faster.
​
Listen and Learn
Ours is an agile, team approach, where everyone can contribute on how we can make improvements. We thrive on insights from our team members and feedback from partners - and turn them into opportunities to continuously improve.
​
We Champion Different
​To deliver different, we lead differently. Our is a space defined by collective strength, where anyone across the business can get involved in innovative problem-solving. There's a sense of community where each person feels secure in putting forward their ideas, and we have open and honest conversations, always adopting our Family Principle 'Trust and Respect, Open and Honest'.
​To help us maintain and build our strong, distinct culture, we run a yearly engagement survey via Culture Amp: we analyse the insights and create an action plan which we constantly review. Each month at our Townhall sessions, our MD shares full updates on company performance with all our people and we are transparent in our communication around people and financial performance.
​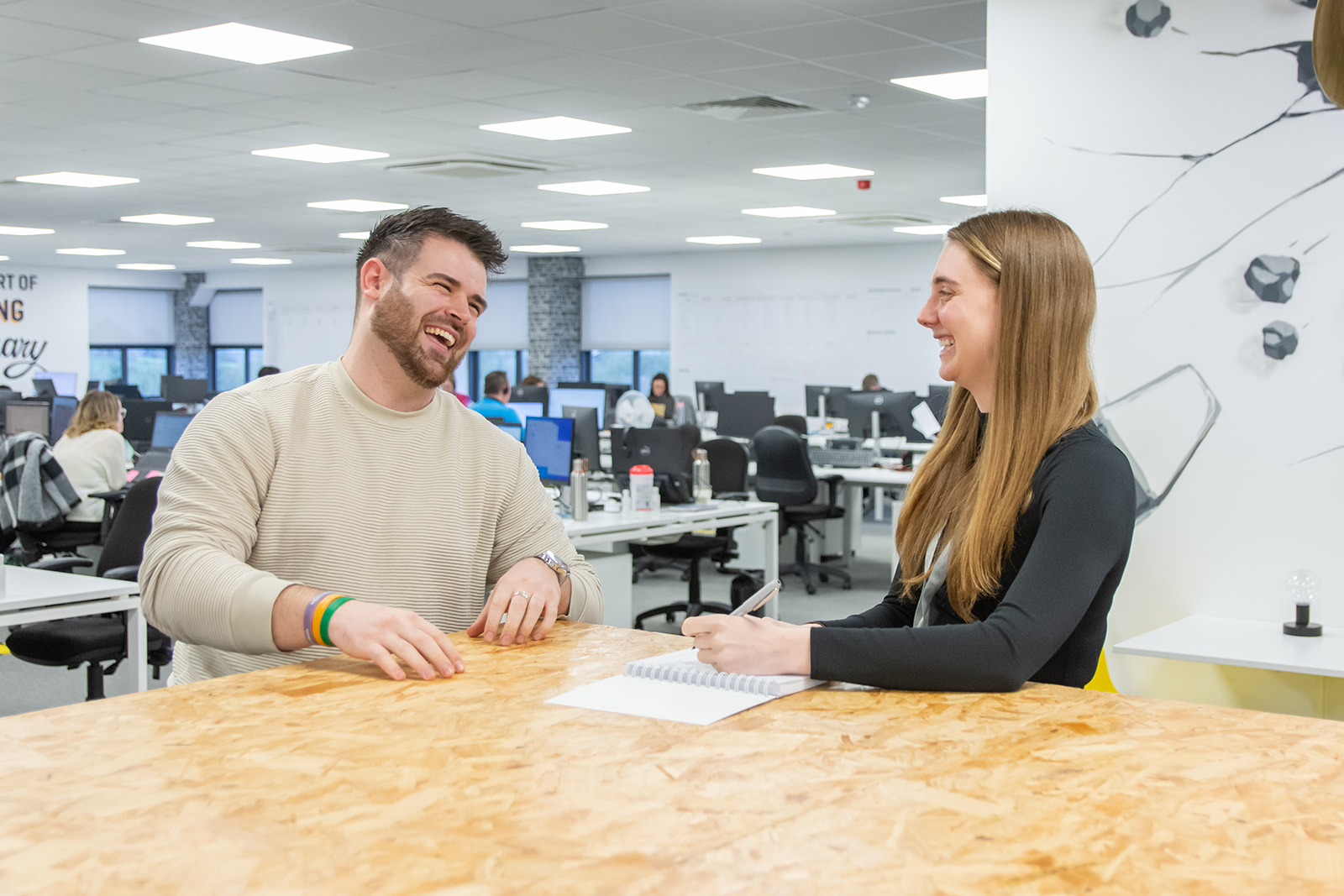 Our Culture is Everything
Guiding Principles
​No matter how much we develop and grow, ours is a culture that will never be too big to put our arms around each other. Our backbone is our commitment to our Family Principles - values and behaviours that guide who we are and how we show up every day. From 'Realise Potential' to 'Have Fun and Celebrate Success', these 15 living values inform every conversation we have, each decision we make, big and small. And everyone feels the benefit - from our teams to our talent and partners. It's why TTM is more than a company - it's an energy and a mindset.
​
Powering Potential
​TTM has a strong reputation for the continuous development of its people. Our people ARE our business and have always been at the heart of everything we do, so from employee engagement to reward and recognition, from training to career planning, we are focused on our team and their development goals. Our 2021 staff retention rate of 85% is testament to this.
​Every TTM team member has their own clear progression path within the business, supported by a Personal Learning Plan. To help each person realise their potential we provide the support and training they need - delivering 1,998 hours of world-class training in 2021. We also run a 'Realising Potential' Programme for Team Leads and offer one-to-one sessions with an executive coach and mentor. This means we're actively creating future leadership teams and facilitating growth: 18% of our overall workforce was promoted in the last 12 month, with 80% of our leadership team coming from internal promotions.
​
Recognising and Rewarding
​While we work hard - we also know how to have fun - celebrating our wins and acknowledging our achievements through social events and activities.
​
Supporting Wellness
​Our is also a culture that knows the importance of Wellness. To promote the wellbeing of our people, our wellness, sports and social clubs are key to employee engagement.
​
Making a Positive Difference
​Led by our Principle 'Make the World Better', we empower our people to make a positive difference. Every employee receives 6 paid Volunteering Days annually, to dedicate to a cause of their choice. Our new partnership with Grown Forest sees us actively working for a greener, more sustainable environment. To help fight deforestation and plant a legacy for the future, we are planting a tree for each new team member.
​
We Lead the Way in Social Value
Our commitment to sustainability and making a positive impact is core to our business. We are the first company in our sector to be awarded the Social Value Quality Mark Level 1 from Social Value Quality Mark CIC. This underscores our standing as a values-led business and reflects our commitment to work with employees, partners, talent and broader community to deliver best-in-class solutions that demonstrate Social Value.
How do we practice Social Value? We have a formal strategy in place for delivering measurable Social Value, focusing on 6 key pledge areas: Environmental, Social & Community, Education & Skills, Health & Wellbeing, Employment & Volunteering and Economic. To help us reach our objectives we have partnered with the Social Value Business. At the same time, our 'Make the World Better' Family Principle means we make decisions and act not just on personal needs - but for the greater, common good, and this is an expectation of all TTM colleagues.
​
We Deliver Quality Results
Our customers benefit from our uncompromising culture of high performance, high standards, compliance and appropriate governance across all services. TTM is ISO-9001 Certified and enroute to becoming ISO27001 compliant.
​
So, what's the bottom-line for you?
Simply put, our Deloitte Best Managed Company Award - ours for the 11th consecutive year - is your assurance that you're partnering with a company defined by superior business performance. A company that delivers results, with the right attitude. Whether you're a candidate looking for your next career move, a client working with our progressive solutions, or a team member on this exciting journey with us - our award endorses your choice and provides all-important confidence and peace of mind.
​