Supporting Those Who Champion Health and Wellbeing
From Physiotherapists to Speech Therapists and Social Workers, TTM understands that AHPs are vital in the diagnosis, treatment, rehabilitation and improvement of the lives of every patient. Our deep sectoral knowledge of healthcare has shown us how AHPs are catalysts for change - helping people live better, fuller lives. That's why, if you're an AHP clinician, we are hugely proud to assist you on your career journey, by offering you some of the best AHP jobs and supporting you every step of the way.
We Have the AHP Jobs You're Looking For
Our AHP division offers opportunities across all grades of AHP roles, including Radiographers, Clinical Physiologists, Medical Scientists, Pharmacists, Dental, Occupational Therapists, Speech and Language Therapists, Audiologists, Dietitians, Psychologists, Podiatrists and Physiotherapists. We offer the choice of Fixed Term Contract or Permanent opportunities.
Choose Where You Want to Work
We are the primary provider to the HSE for all AHPs across a large sector of the country, and we are preferred supplier to many private hospitals, clinics and healthcare employers in Ireland and the UK. We also offer AHP roles within the community and work with many voluntary/not-for-profit healthcare organisations. This means you have a wide choice of work settings, environments and care pathways.
We're Here for You
Whether you're looking for permanent or temporary work, and are keen to work in Ireland, the UK or Northern Ireland - our team is here to help you. You'll enjoy the committed service of your own dedicated consultant with the knowledge, skills and understanding of your specific area to help you find the exact role you're looking for.
With your dedicated consultant as your primary contact, working with the team is easy and streamlined. Your consultant will also handle all paperwork and client communication on your behalf - relieving you of administration burden. Most importantly, our team of AHP consultants have a passion for what they do, and it shows in their successful track record.
Meet Your Team
So, what can you expect from your AHP Permanent Division team?
"Consistency and dedication" says Team Leader Roisin Sheehan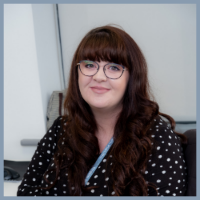 With over 5 years' experience to guide her, Roisin specialises in AHP management. Whilst working she has been studying an Executive Apprenticeship BA (Hons) Degree in Recruitment Practice and she is passionate about giving her candidates the very best she can. Very often she is supporting life-changing moves for her candidates from overseas - which she says is a rewarding experience and a privilege.
"My candidates and clients can rely on me for consistency and innovation. They know I will always go the extra mile to solve a challenge - and the open and honest culture we have at TTM means they know I will be transparent and direct."
"Clarity and simplicity" says Associate Consultant Melanie O'Doherty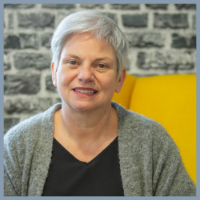 Melanie places professionals from all AHP disciplines - from Physiotherapists and Dietitians to Podiatrists - and brings to the team a wealth of experience and a total focus on her candidates' needs. She believes that being thorough is key to her successful candidate and client relationships and constantly checks in on their progress, throughout and after placement.
"It's about clarifying everything, making sure everyone involved has a clear understanding of what is expected and what's ahead. There are no surprises, no grey areas - just clarity and simplicity."
"Really understanding what candidates are looking for" says Associate Consultant Grace Kilroy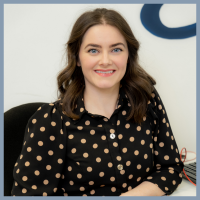 Amongst other AHPs, Mayo-native Grace places Cardiac and Respiratory Physiologists, Audiologists, Occupational Therapists and Podiatrists in roles across Ireland and the UK. She believes that her past work at Job Path, where she helped people get back into employment, gave her excellent understanding of what's important when helping people find new work opportunities.
"I invest totally in my candidates and want to understand the big picture - what's important to them and what they want to achieve. Then it's about being there 100% for the big and the small things."
Our AHP Temporary Division team is all about offering: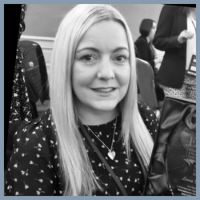 "A smooth-running process with real care" says Team Lead Leona Daly
In just 6 years Leona has moved from Account Manager to Recruitment Consultant to Campaign Lead and then Team Lead and is also currently in her final year of a BA in Recruitment Practice – a new qualification offered by the ERF in conjunction with the National College of Ireland.
"Nothing beats the satisfaction of finding a candidate their ideal job. And to do this I put them at the forefront of everything I do and make sure the process is smooth and clear."
"A positive impact on the lives of others" says Talent Acquisition Specialist Marta Sheerin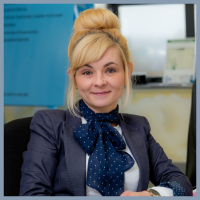 Growing up in Poland, Marta holds a Degree in Politics, a QQI Level 6 in Supervisory Management and a QQI Level 6 in Business Administration. She is qualified as a Certified Associate in Project Management (CAPM).
Marta loves the challenge of her work and thrives on the sense of purpose it gives her. She is customer-focused and committed to delivering the best quality service by focusing on every detail.
"So often in business, people are not treated as people. I want my candidates to feel valued and important. They need to know I see them as a great asset, appreciate their efforts and achievements, and that I am here to assist them."
"Specialisation in AHP recruitment and a real understanding of this sector," says Associate Recruitment Consultant Maggie Sheehy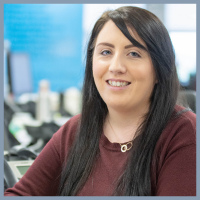 A Limerick native, Maggie sees every day that there is always a need for good AHPs - and knows how to keep both her clients and candidates happy with the right placements. She leaves no stone unturned to deliver her best, while Maggie also has extensive experience in Compliance so is ideally placed to guide you through this important process.
"One of the best outcomes for me is when one of my candidates is offered a permanent role with the client because they've proved to be such an asset to the company."
"The role that's exactly right for each candidate" says Talent Acquisition Specialist Veronica McCormack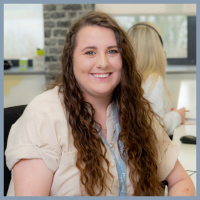 Veronica enjoys the specialisation that working with AHPs brings. She finds her work hugely rewarding and says good communication and empathy are vital to make sure she successfully helps her candidates land the best roles that meet their expectations.
"I love the way my work brings to life TTMs mission to Realise Potential in others. I'm here to help my candidates achieve their very best."
​