Meet Our Support Services Team
How could a hospital function without quality General Support Staff? The Multi-task Attendants, Porters, Domestic, Catering and Maintenance staff, as well as many others, who play such a pivotal role in keeping services running at their best. These important people are the focus of TTM's Support Services division: a finely tuned, specialist team that offers talent the best support service jobs around the country - while making sure our clients have the staff they need to deliver service excellence.
A Full Range of Support Service Roles
Being wholly focused on the healthcare sector means we have incomparable knowledge and in depth understanding of how the industry works and what it needs - and this same principle is the backbone of our Support Services division. The division offers candidates a wealth of Temporary job opportunities which include roles such as, Multi-Task Attendants, Domestic Staff, Catering, Chef, Porters, Maintenance, Drivers and more.
Driven by Quality and Care
Principal Consultant Sandra McMahon, explains the importance of the team: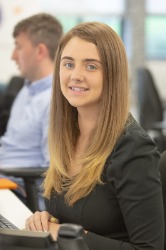 "Having good people working in support roles across the healthcare industry truly is mission critical - and I think we really saw this in action during COVID. Whether we're talking Multi-Task Attendants who are patient-facing and do so much to help with the smooth-running of a hospital ward, or caterers who provide healthy and hygienic food - support service professionals are important kingpins. At TTM we're proud to serve this sector - and our candidates know they can access the pick of the best support service Temporary jobs."
Originally from the Bronx, New York City, Sandra has been with TTM for seven years and has gained experience both wide and deep. She places hundreds of skilled candidates weekly in temporary support service roles and knows that her job begins and ends with absolute quality, without compromise.
"Our goal is to place the BEST people possible who are available when we need them. This takes commitment, a passion for the work and a real interest in people. It's up to me to provide the best service I possibly can - so it's about being super-efficient and keeping up with timeframes and communication, while managing expectations and always being honest with candidates and clients. In our approach to customer care TTM has really changed the face of recruitment and our candidates and customers feel this difference. I'm proud to be part of this."
Along with Sandra the team comprises Consultant Ciara O'Connell and Associate Consultant Graham Knapp - who share their experience and insights with us here…
From Cranny/Coolmeen in Clare, Consultant Ciara holds a BA Social Care Degree and a BA QQ1 Level 7 Employment Coaching Degree. She brings great insight, knowledge and understanding to her work as before joining TTM, Ciara worked as a Social Care Worker and Day Service Instructor, at various HSE sites and settings in Kerry.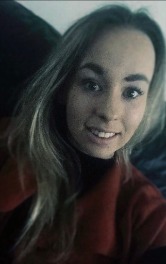 "My candidates and clients get the benefit of my background. I know and appreciate the challenges within the healthcare sector and the demands my clients face, while also understanding what candidates are looking for in a job."
Like her colleagues, Ciara believes in going the extra mile to make sure each person she works with knows and feels they are her priority.
"No candidates or client should ever be left wondering what's happening. Whether it's an email or a call - I make sure it happens. I keep my candidates informed at every stage of the process, and being honest and upfront is also important."
Originally from Kent in the UK, Associate Consultant Graham is now happily settled in Ennis and is loving exploring and growing his potential as part of the Support Services team. He thrives on his dynamic work environment and the fresh challenges each day brings - enjoying the varied nature that defines the Support Services division: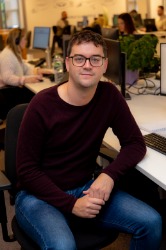 "Our clients really appreciate being able to meet all their support services needs under the one roof of TTM - from porters to drivers and everything in between. This makes my role at TTM very dynamic and interesting, and I think candidates enjoy being able to try out different opportunities in varied settings. There's so much scope, so many options."
For Graham, delivering in his role is all about being 'Customer Obsessed' and striving to give his absolute best for his candidates and clients alike. He believes this strong ethic truly places TTM in a class of its own.
Find out more about the opportunities offered by our expert and experienced Support Services division here. And if you're a service provider looking for quality talent - get in touch here.