Meet TTM's Specialist Nursing Team
The big issues for nurses today, we know, are stress, pay, work-life balance. TTM Healthcare Solutions (TTM) have empathy and deep knowledge of your situation, as a nurse in a period of great strain and change in Irish health services.
With our total dedication to healthcare, not only do we have an incomparable understanding of the industry, but we also bring you the best jobs and opportunities in Nursing throughout Ireland.
At TTM we offer you a premium service to help you find the right Nurse job, at every level and in almost any area of specialisation. We place candidates on a Permanent, Contract and Locum basis across a range of nursing specialities in hospitals, intellectual disabilities, elderly care, paediatrics and mental health services and settings.
About our Nursing Team
Every nurse knows they need support: support from colleagues, from peers, from people who understand the job and its pressures. At TTM, you will find that support, and personal interest, from our top nursing team.
Let's take a moment to meet our team of specialist experts – Amy, Brenda and Louise – and you'll feel their commitment, passion and interest in finding and securing the right position for you. With the depth of their individual experience and passion for delivering the best placements for our candidates, TTM ensures a top-class service. Our team provide candidate care on a whole other level. It's not just your own dedicated consultant representing you, behind the scenes our team are working on opportunities for you as one. However, our policy is to keep the point of contact the same person, so candidates and consultants get to know, appreciate and understand each other.
Amy Bolton -
Recruitment Consultant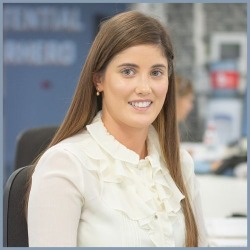 Amy, a proud County Clare woman, heads the TTM team for agency and locum nursing, placing hundreds of nurses in a wealth of healthcare settings. She recruits from all over Ireland, and specialises in assisting NMBI nurses who have worked abroad on their return here. Her great satisfaction is accompanying candidates on the journey, being with them every step of the way. "Building up relationships, helping to provide a smooth streamlined service, that benefits my clients, the nurses and the service users – it's a good feeling!" Amy says.
TTM's key appeal is the commitment to stay with nurse candidates all the way in their search for the right placement. "I believe we offer nurses the full 360 in agency and locum nursing. Once they've been screened and apply to work with us, it's about everything, from ensuring their training is up to date, to helping them obtain international clearance where necessary." Amy will be there throughout, managing everything from payroll queries to leave arrangements. And when she's not working for you, she'll likely be playing or thinking about sports, especially camogie.
Honesty, real advice, and the personal touch are what make TTM, the best choice for any nurse candidate. At TTM we will under-promise, but over-deliver – and we are true to our word.
Louise Byrne - Principal
Recruitment Consultant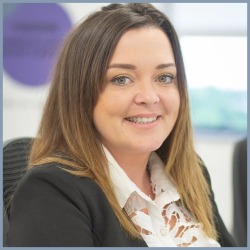 Louise specialises in nursing sectors such as acute, care of the elderly, community nursing and mental health. She has placed candidates in roles from staff nurse to directors of nursing and CEOs. Embodying the TTM trademark skills, Louise says she draws great satisfaction from helping people find their "dream job".
"I enjoy the entire process, from that initial phone call where I hear about the candidates' current obstacles and struggles, to sourcing and placing them in a role," she says. Louise's strengths are efficiency and honesty, learning the features of her candidates and assessing the work opportunities for individuals. "I work to find positions that will improve quality of life, offer career progression, better salary or more of a work/life balance." In her free time, you'll see Louise tripping the light fantastic on the dance floor, or packing the case for a travel experience.
"Louise has very good listening skills and heard all of my "asks". Once she completely understood where I wanted to go with my career she set about finding companies that she thought could meet my needs as well as me meeting theirs. Louise was diligent in her approach to helping me find the perfect fit for my career. She never gave up! Put simply… she is just great at her job!" – Nurse Manager, Alzheimer's Society of Ireland
Brenda Freeney - Principal Recruitment Consultant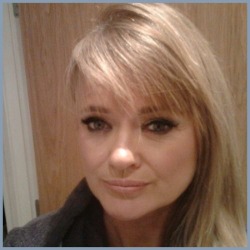 Brenda, our principle recruitment consultant, has an overview of needs in the nursing home sector, GP settings, fertility clinics, and step-down services. Another hat she wears is as main lead in dealing with Ireland's leading independent provider of diagnostic imaging services including MRI and X-ray. With eight years' experience across these sectors, Brenda's positivity and awareness of the health service can make a big difference to candidate comfort and success. She specialises in placing Staff nurses all the way up the ladder to Director of Nursing positions within the elderly care sector. "I'm an optimistic person and always see the best in everyone," she says.
Brenda is an enthusiastic cyclist, doing 40kms or so most weekends. That tenacity shows in her job – she will work that phone until she has a good match for her candidate, and will spend much time finding out what the nurse needs and wants. "I will spend time on the phone getting as much information as possible to assist me in supporting [candidates] with their needs. I always try to ask the right questions," Brenda says. "I like to build up a solid relationship with both candidates and clients." Trust and respect are the most important factors of the job for this powerhouse, mirroring TTM's core values.
"I would like to thank you and recognise the part you played in my new position. From when I first registered my interest, your response was quick and knowledgeable both with the position and the experience required. You took my details and requirements and approached Carechoice, always keeping me updated and always keeping me involved and listening to my questions and suggestions." – Assistant director of nursing, Beaumont Residential Care, Carechoice
Your next step in a rewarding career starts with a conversation. TTM can help you on this journey, so please do get in touch.