TTM Healthcare Solutions team of expert consultants have compiled the below guide to pay rates. The pay rates apply to TTM candidates working in HSE / TUSLA services nationwide only in 2019. Additionally, HSE location and qualification allowances are paid, including holiday pay and public holiday pay.
Healthcare Assistant​

Social Care Worker​

​​Click to apply for Social Care jobs.
Nurse​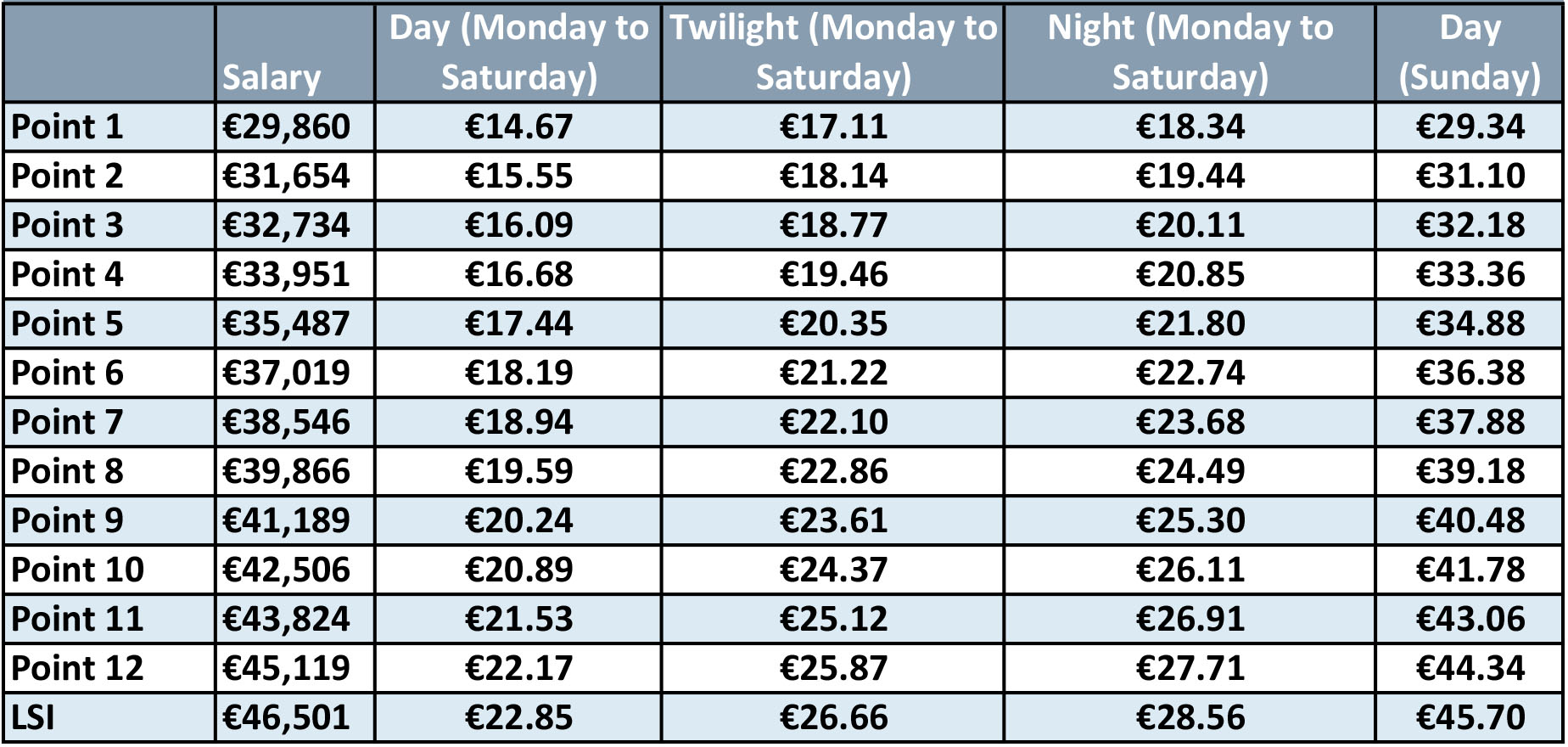 ​​Click to apply for Nurse jobs.
Payscale: 2019
Join our #ttmAgency team - Register with us HERE