TTM Partners With The Irish Healthcare Awards 2023
At TTM we embrace technology to better serve our clients, talent and partners - and we continue to break new ground using advanced technological solutions. That's why we're so excited to sponsor the 'Best Use of Information Technology' category in the prestigious Irish Healthcare Awards (IHA) 2023. To find out more, we spoke with TTM's Commercial Director, Tommy Lees, and Irish Medical Times' Editor, Terence Cosgrave.
Established 22 years ago and with over 20 awards in various areas and sectors, the Irish Healthcare Awards are Ireland's leading medical awards. Run by The Irish Medical Times, they have become synonymous with all things exceptional and progressive in Irish healthcare - celebrating innovation and excellence across the sector. Entries are judged by some of the country's most respected physicians, educators, patient advocates, medical journalists and representatives of the pharmaceutical industry.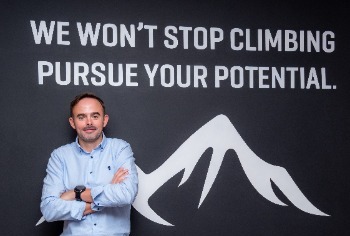 "The Awards align perfectly with TTM's core mission to 'Power Potential'. Everything we do is geared towards helping our team, talent and partners be the best they can be. Whether this means a client delivering world-class services to patients, or a candidate reaching their career goals. So it's great to support awards that recognise achievements in healthcare. It's also an important way in which we can give back, support our sector and help grow the change-makers of tomorrow" says Tommy.
Why Technology?
The 'Best use of Information Technology' category underscores the ever-increasing role IT plays in the healthcare sector. Terence explains:
"Information Technology is a vital part of modern healthcare. Indeed, many medical innovations come from the use and possibilities of Information Technology. We look for an initiative that has improved services and specifically helped patients".
Tommy tells us more about technology as a fundamental component of TTM's services and solution, and why sponsoring the 'Best use of Information Technology' category is a 'natural fit':
"We see the opportunities that digital transformation and technology will bring for our sector. From a Workforce Solutions perspective, technology is helping us tackle the fierce war for talent by speeding up candidate attraction and delivering a seamless experience. For example, we have invested in a Workforce Management platform that adds substantial value to the service we offer our clients."
Winning Ways
The winner of the 'Best use of Information Technology' Award will receive recognition of their technological achievement on a national platform, along with significant media coverage and the opportunity to demonstrate their standing within the Irish medical community.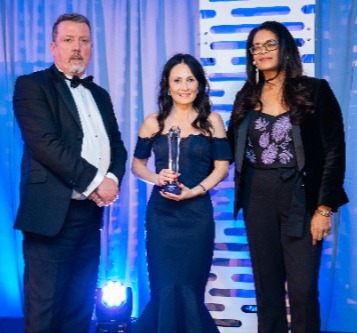 Terence describes what judges will be looking for:
"The key things to stress are what you did and how this was different and better than what went before. The key thing the judges will look at is how the improvement benefitted patients. Say for example it was an emergency system that alerted doctors to a patient's crisis – we would look for metrics showing that the system worked, how well it worked, did it save patients lives etc."
Entries for the Irish Healthcare Awards Awards must be submitted by Friday 29th September 2023. Awards will be presented at the all-new Dublin Royal Convention Centre on Tuesday 5th December. Submit your entries here.
Partner with TTM for your healthcare workforce solutions - get in touch here.