How our #ttmTribe Make the World a Better Place
Here's how three of our #ttmTribe are working towards social change and heading up valuable community initiatives at work and beyond.
It's no secret: 'Doing the right thing' has always been part of our make-up. As a principle-led business, social responsibility is very much part of who we are, and when we make decisions, they're based not only on what's right for the business and its people - but on the greater common good.
But what you may not know is that 'making a difference' runs even deeper at TTM, with so many of our own team members passionately involved in social value initiatives…
​
Kevin O'Malley, Helping to Change and Save Lives with Movember
Each November, TTM Business Systems Manager, Kevin O'Malley leads Movember at TTM - the global initiative and charity that has been changing the face of men's health since 2003. Each participating 'Mo Bro' raises money to grow a moustache for the month of November. Funds generated pay for projects around the world, including research into men's health, and initiatives that are changing the way health services are supporting men.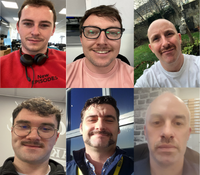 Kevin has been driving Movember at TTM for the past 5 years. This year, 12 members of the #TTMTribe are supporting the cause - hoping to beat last year's amount raised of €1,300. Movember also gives the option to 'Move for Movember,' with TTM participants sponsored to walk or run 565 km through November: the exact distance between TTM's Ennis HQ and our Manchester offices.
"Being 'Open and Honest' is an important TTM Family Principle. If we can apply this to men's health, start challenging the status quo and motivate men to talk about and take action for their health - we can achieve so much."
​
Aoife Guilfoyle, Turning Christmas Jumpers into Funds for Cystic Fibrosis Ireland
At Christmas, Credit Controller Aoife Guilfoyle asks all in our TTM HQ to break out our best Christmas Jumpers in exchange for a 5 Euro donation. The cause? Cystic Fibrosis Ireland (CFI) - a national organisation dedicated to improving treatment and facilities for children and adults with Cystic Fibrosis (CF).
CF is an inherited chronic disease that affects the lungs and digestive system. Ireland has the highest incidence of CF in the world - with about 1 in 19 Irish people who 'carry' the gene that causes the disease.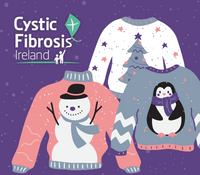 "My niece Hazel was diagnosed with CF. I wanted to know as much as possible about it and felt compelled to do something to help further the work of CFI. I became part of TTM's CSR Committee, and we chose CFI as the charity we would support, holding our first Christmas Jumper Day in 2019. This year is our first Christmas Jumper Day since COVID-19, and I am optimistic we'll reach our target of €2000."
CFI uses funds raised for a range of vital projects. Children with CF benefit hugely from exercise, so the organisation offers grants so families can buy exercise equipment for use at home. It also provides financial assistance and counselling services.
"There's a passion to 'Make the World Better' in every TTM person. It's a core Family Principle and I think it's what binds us together. Christmas Jumper Day is a wonderful way to put this into practice."
​
Kieran Frawley and Indreni, Helping Children in Nepal Reach Their Potential
A member of the #TTMTribe for 6 years, Head of IT Kieran supports his local community in many ways. This year his passion for making a difference took him right across the world to Nepal, to experience the work of Indreni - a charity that provides accommodation, food, education and basic healthcare for Nepalese children living in extreme poverty.
Indreni focuses on giving local children a chance to reach their potential and make a difference in their society.
Kieran's 6-day visit to Indreni was a life-changing experience. While TTM supports Indreni through corporate sponsorship, Kieran wanted to understand its work up-close - and made the decision to personally sponsor one of the charity's children, paying for their food, clothing and school.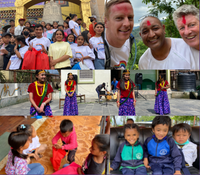 "One of the charity's founders and TTM mentors, Ian Kingston, suggested I make the journey to Indreni. There I saw the worst poverty I've ever experienced. I can only say I returned with sincere gratitude for the life we have. It's not about feeling guilty for what you have - it's about taking what you've seen and turning it into doing something good. By sponsoring a child, I can do this."
Indreni is actively helping to 'Power the Potential' of so many children in need. While Kieran believes his visit was also a huge contributor to his own personal development:
"One of TTMs Family Principles is 'Know Yourself to Know Each Other'- and Indreni has helped me do this. To explore my own values and ask myself the tough questions. I have always believed that better humans make better team players - and we see this all the time at TTM."
​
Social Value – TTM is 'Making the World Better'
Since 2002, our people have committed to doing the right thing - whether it be through volunteering in the communities we live and work or fundraising for causes which really matter.
As a result of this commitment, TTM were awarded the Social Value Quality Mark – Level 1 this year, a fantastic recognition of our continued efforts to make a positive impact.