TTM Welcomes Wellness Month
This October We're on a Drive to Thrive
We're saying so long summer and embracing autumn, and with the change it's a good time to check our lifestyle habits, reset our routines and make sure we go into the new season stronger.
To help our #ttmTribe take stock of their wellbeing, we're thrilled to welcome October as our Annual Wellness Month - with a better-than-ever, jam-packed calendar of activities and events taking place at our Ennis HQ and in our Manchester office.
At TTM Healthcare Solutions (TTM), our internal team members are the beating heart of our business and we care about every person who's sharing our journey with us. That's why wellbeing is part of the fabric of TTM, integrated in our culture.
As Senior HR Business Partner, Samantha Slattery tells us:
"Looking after employee wellbeing is paramount for us. It helps us build a positive, happy work environment where people can truly thrive, reach their potential and enjoy a better work-life balance. A big part of staff wellbeing is wellness and staying healthy. We want to support staff to stay physically fit, and actively make the right choices for a better lifestyle."
That's why, our Annual Wellness Month will see TTM offering a special schedule of value-rich talks and happenings focused on improving physical health, choosing healthy options and building resilience through fitness and good habits.
We're looking forward to hosting special fitness, workout and yoga classes. We'll also be welcoming guest speakers to share their knowledge on healthy eating to protect our all-important immune systems. Best of all, there'll be fabulous healthy treats like a Salad Bar and Smoothie Morning - reminding us that healthy living is delicious too.
"We also want to help make it as easy as possible for our team members to access wellness supports. So, we'll be bringing specialist massage therapists into our Irish and UK offices to provide our staff with massage treatments at work - a fabulous way to unwind and manage stress while being really convenient for everyone," says Senior HR Generalist and part of our Wellness & Diversity Team in Ireland, Louise Griffin.
Take a look at our Wellness Schedules - and make a note to join us in October for a bumper month of Wellness and good times!
Wellness Events Ireland Office -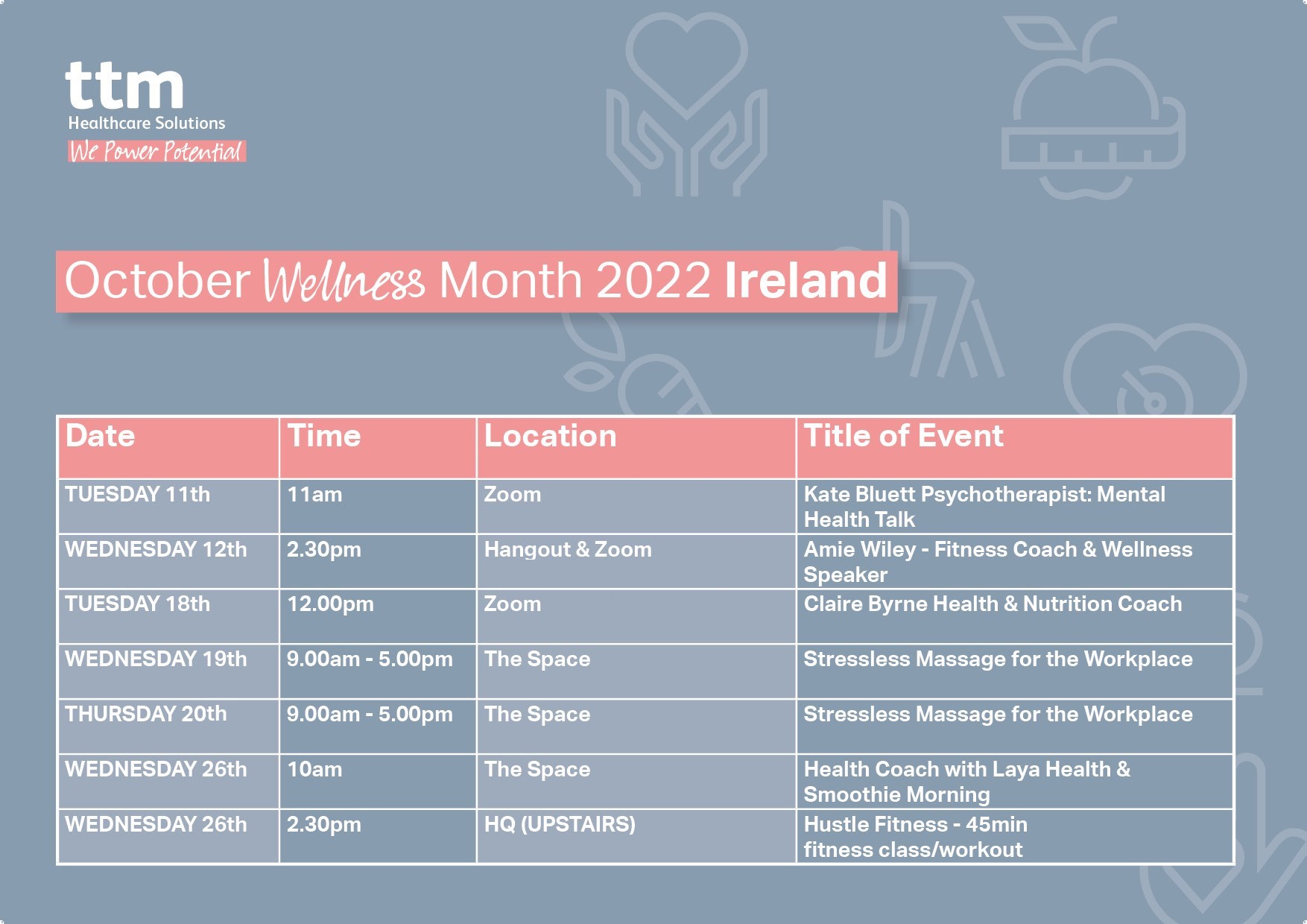 ​
Wellness Events Manchester Office -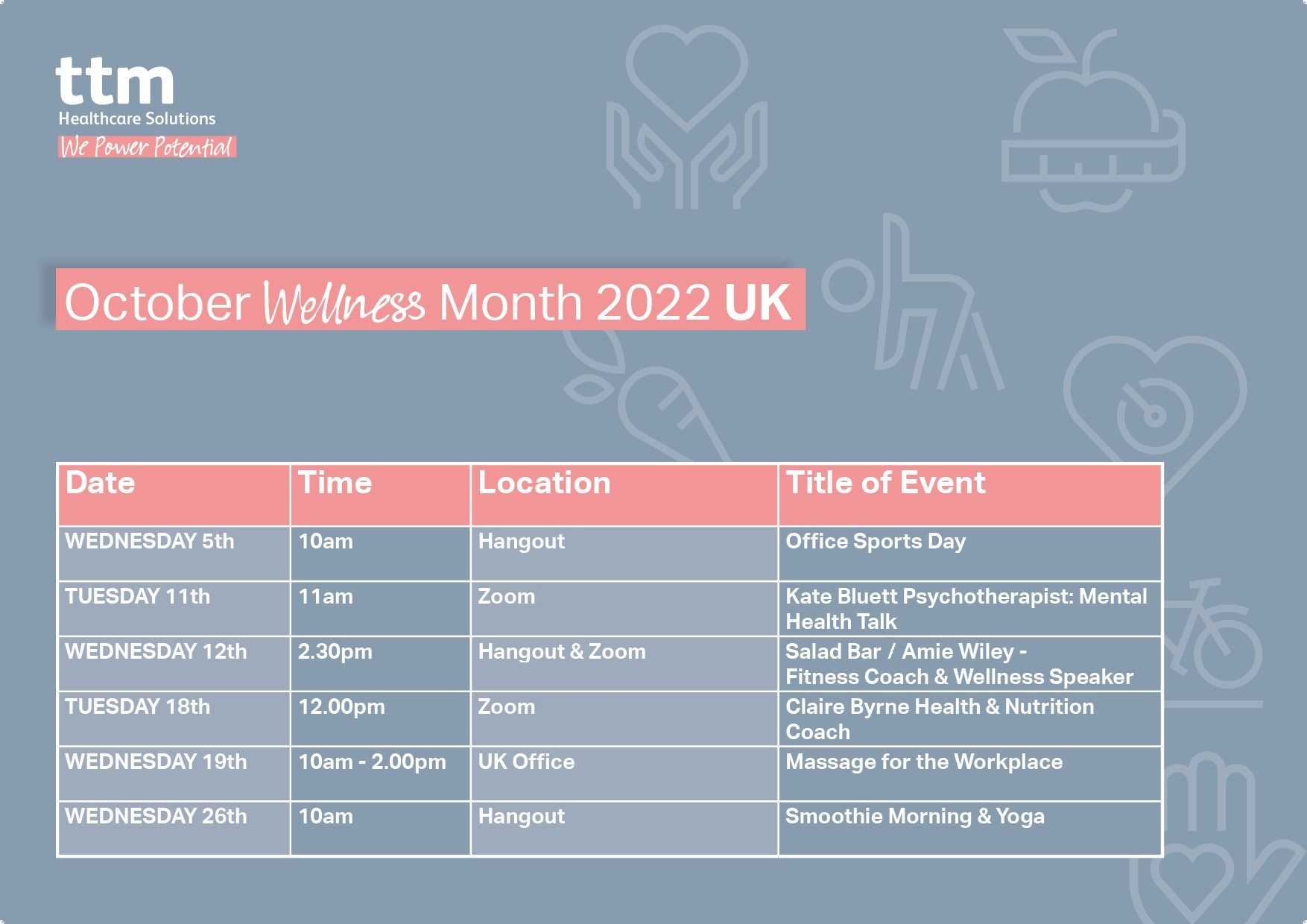 ​
Wellness is just one of the ways TTM focuses on staff wellbeing. From our active Wellness & Diversity Committee that organises year-round events, to our Sports and Social Club, we never stop introducing new ways to make TTM a place where happiness lives.
If you want to be a part of a team that values your Wellbeing and Wellness - talk to us today.