​MyNow | Mind Yourself Now
Our employee wellness response to Covid-19 / Coronavirus
At a time when our employees wellbeing has never been more important alongside our partners Broadlake we created MyNow - Mind Yourself Now.
Our MyNow initiative is designed to provide our team of Recruiters and Agency healthcare professionals with a tool to check in on how you are doing and if you are in fact Minding Yourself. If not, the programme will provide you will a few tips and assistance to start now. It's a practical initiative and not designed to create zen like perfect gods and goddesses in these imperfect times – it's designed to help each and every one of us normal people, weather this abnormal storm of Covid-19 / Coronavirus. There is something in it for everybody.
MyNow allows you to check in on how you are doing under 6 simple headings: Physical, Mental, Emotional & Social, Work Balance, Financial and Piece of Mind. We like to think of these areas as 6 spokes of a wheel. All the spokes need to function for the wheel to turn and work.
It's a traffic light system, ask yourself the simple question: Am I Green (Good), Orange (Not so Good) or Red (Struggling) in each of the 6 areas.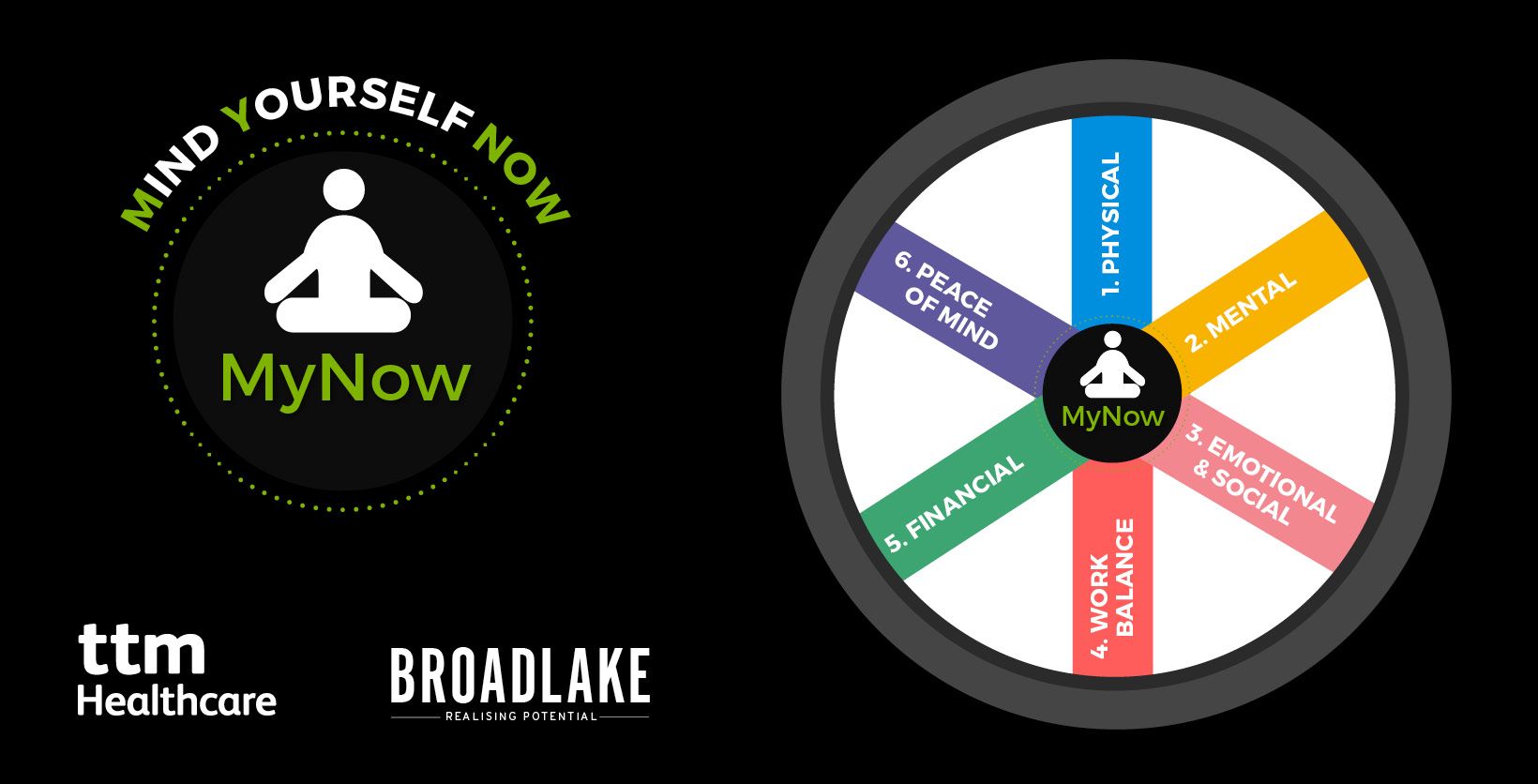 ​
MyNow provides people with assistance and support across these 6 areas. Don't wait until one spoke (area) is broken before you work on it. Just like how we are fighting Covid-19 / Coronavirus – lets be proactive in trying to manage our own wellbeing.
Behind this initiative is an army of expert help for you, should you need all or part of it. We have recruited some of our trusted friends who are experts in their specific fields of employee wellbeing to help us with this. Don't be shy if we can help you please ask. This is specifically designed for our people across our teams – the Nurses, the Doctors, the Carers, the Recruitment Consultants and office staff. Your roles may be different but a lot of your challenges are similar.
MyNow - Mind Yourself Now | Introduction
​
For more on the MyNow Initiative, see Broadlake's MyNow Centre